Winter News Forni di Sopra
The main news for winter 2020 relating to the ski resort of Forni di Sopra, the pearl of the Dolomites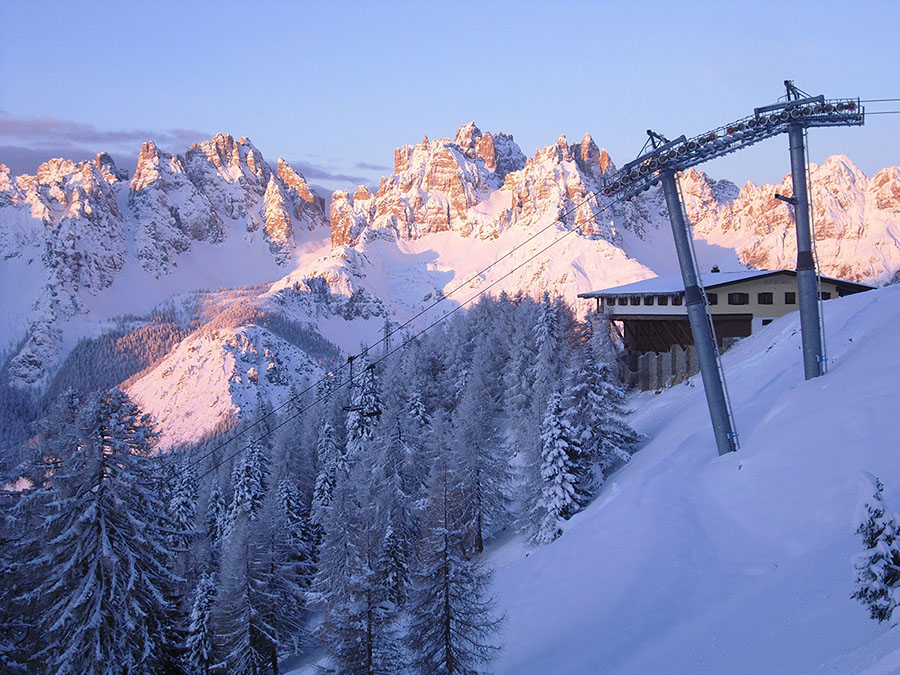 SNOWMAKING SYSTEM
The creation of a new artificial lake containing 35 thousand of c.m. of water allows snowmaking and slope-preparation times to be reduced, which also means a saving in terms of energy and water consumption.
FIRST EXPERIENCES ON THE SNOW
From this year a new tapis roulant helps kids and beginners discovering the magic world of skiing. The new fun slope, that run through the trees, will make more pleasant the first approach with snow!
SNOW TUBING
The Fantasy Snow Park gets bigger! An adreanaline slope of snow tubing and a new tapis roulant will delight children and adults.
MORE CONFORTABLE LIFTS
From this winter the Varmost 1 chairlift will become more comfortable thanks the installation of new upholstered chair covered in eco-leather.
SAFETY KIDS
The Varmost 1 Chairlift is equipped with an innovative additional anti-submarine device to prevent the fall of the passengers during the tri
NEWS FOR RESCUE
The Forni di Sopra Ski Area is the first to be equipped with an innovative safety system to facilitate rescue operations and lift evacuation
for infants and dogs.