FORNI DI SOPRA, Pearl of Dolomites
Paradise in the Dolomites, ideal for a holiday made of sport,
adventure and nature, without a car!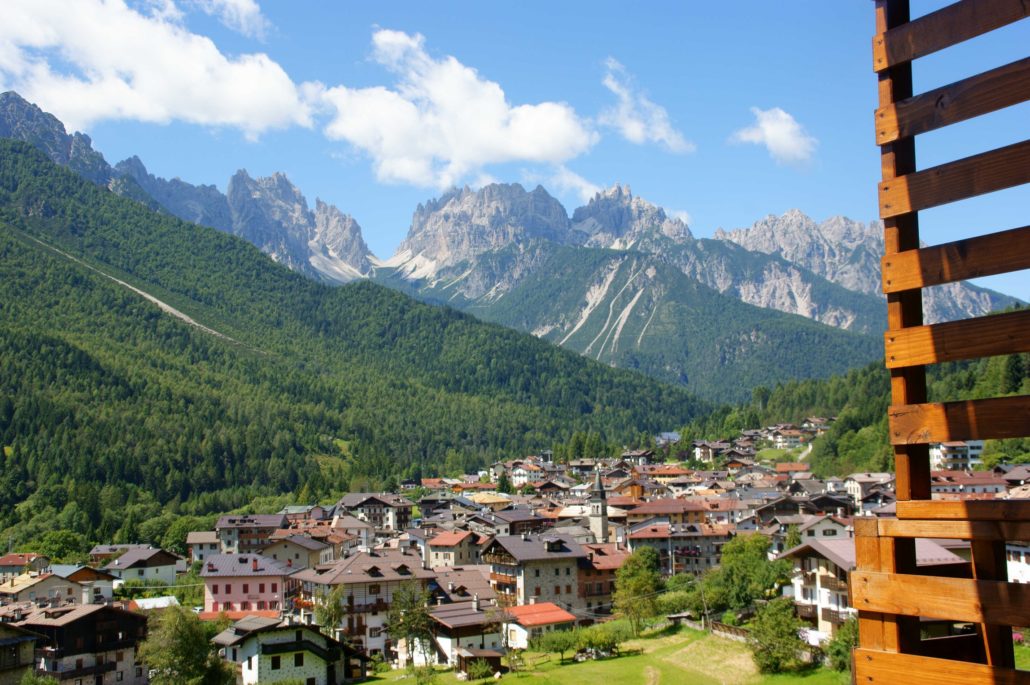 The beauty of the landscape in this area of the region has impressed the Unesco as well and in fact since June 2009 the Dolomites of the Friuli Venezia Giulia region are officially one of the wonderful places considered World Natural Heritage placed under the protection of the Unesco. Obviously then there is no place for indifference when looking at and when talking of Forni di Sopra: it is a small town located in the Northern part of the Tagliamento valley, between Carnia and Cadore (two close mountain areas).This small town lying in an absolutely beautiful area, whose beauty is not easy to find elsewhere, seems the perfect scenery for old stories and wonderful fairy tales.
Forni di Sopra is quite important in terms of environment safeguarding, but it is also the perfect resort for those who love snow and all snow-related activities. Tourists will find a 15 km wide ski area and the chance to discover amazing hidden landscape areas characterizing these diversified downhill skiing slopes. The needs of beginners can be met: they can enjoy downhill skiing on the Davost slopes, whereas the more expert skiers can test their ability on the thrilling slopes on Monte Varmost and ski on very long slopes located between 900 and 2100 metres.
However for those who prefer other sport activities there are tracks for cross-country skiing: 13km of slopes located in a sort of idyllic landscape along the Tagliamento river shore and which are part of the cross-country ski Dolomites area. In this area you will discover the most well-known villages and municipalities of the Dolomites. For those who really love direct contact with nature there are several off track skiing slopes. Children (and not only) will enjoy real fun in absolute safety on the snow playground known as Fantasy Snow Park. In the Fantasy Park there are also slopes for sleds and rubber dinghies and even adults who cannot or do not ski can spend a nice day on the snow.
At the end of a nice day spent skiing, the well-known and appreciated hospitality, the excellent and also well-known local cuisine are there waiting for you: to render your day an even better day! Forni di Sopra is also a celebrated host of several competitions at professional level: in 2012 for example the cross country skiing Coppa Europa competitions took place here. The year after the cross country skiing Juniores Italian Championship was held here. This municipality finally on the highest part of the Val del Tagliamento, is a natural point of access to the beautiful Natural Park in the Dolomites area.
No matter the age you can enjoy trips and excursions also for teaching purposes or just to enjoy nature.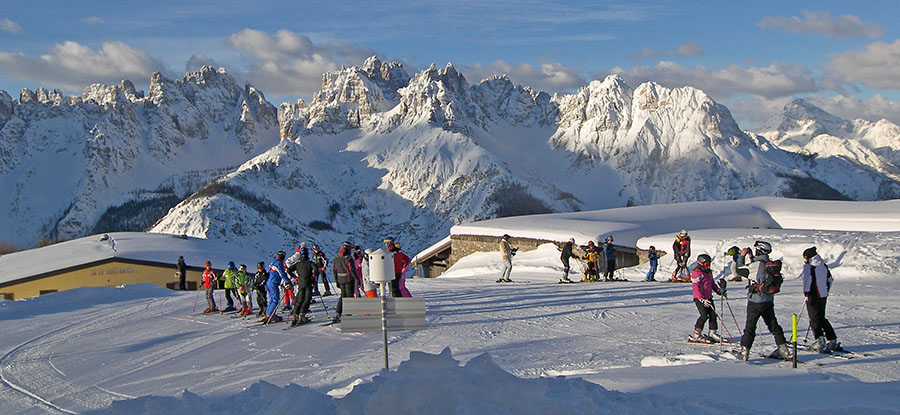 ---
Forni di Sopra, heart of
Dolomites
Here we live in an environment recognized by UNESCO as a World Natural Heritage.
Watch the video of Forni di sopra:
---
Forni di Sopra tourist office: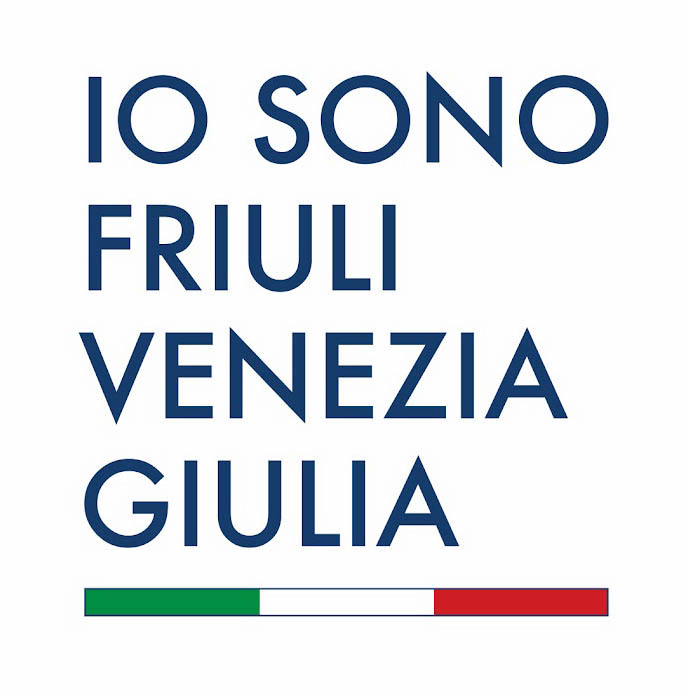 Infopoint PromoTurismo FVG
Via Cadore, 1
I - 33024 Forni di Sopra (UD)
tel. +39 0433 886767
fax +39 0433 886686
This email address is being protected from spambots. You need JavaScript enabled to view it.